Brazilian Straightening Perm
What is the Brazilian Straightening Perm?
Brazilian Straightening Perm is a Keratin based treatment which coats the surface of the hair making it feel smooth. It fills in all the 'pits' and 'potholes' in the hair that make it feel rough and dry. If you could see your hair under a microscope, it would look very coarse. After the treatment, the coarseness has gone. When you have your hair blow dried, the process of the brush through the hair smooths those imperfections out leaving it feeling smooth. The Brazilian Hair Straightening Perm does this for up to 4 months.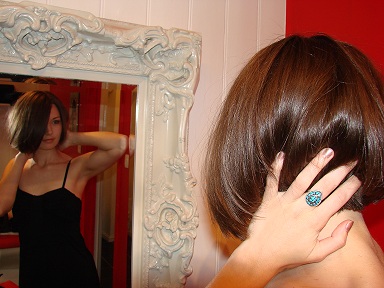 It is also known as Brazilian Hair Straightening Perm, Brazilian keratin treatment, Coppola keratin straightening, Keratin Complex treatment, Liquid keratin, and Global keratin, etc., the primary product used in this conditioning treatment is keratin. Keratin is a tough protein found in skin, hair and, nails. The chemical aldehyde, a derivative of formaldehyde, assists the keratin infusion into the hair.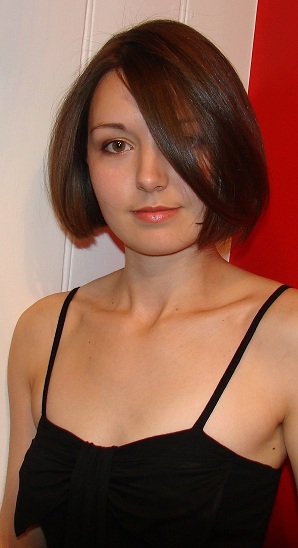 The Hair Undergoes a Conditioning Treatment
In Brazilian Straightening Perm the protein keratin formula is essentially infused into freshly washed hair by heat. The internal hair bond is unchanged, the cuticle is smoothed and hair damage is repaired. The internal structure of the hair is not changed but the hair is believed to be stronger, more flexible and manageable post treatment.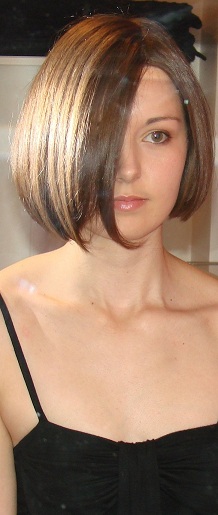 What are the benefits of Brazilian Straightening Perm?
Imagine your hair smooth, soft, in great condition. Hair in this condition becomes much easier to style than coarse, frizzy & damaged hair. After the Brazilian treatment your hair will not be glass straight, but it will be much easier to manage. Most clients report that they are able to style their hair much more easily. It takes less time. In some cases, they do still need to use a hairdryer and sometimes the irons but its no longer hard work and a fight to get their hair smooth. It's really easy. Clients that normally have their hair blow dry professionally can achieve a similar feel, effortlessly. The hair is not 'lifeless' after the treatment and retains its natural movement, curl and body unlike a chemical straightening. Curls will remain but usually become softer and longer making them much easier to blow dry smooth when wanted or worn curly.


| | |
| --- | --- |
| Before a Brazilian Hair Straightening | After a Brazilian Hair Straightening |
Keratin Treatment versus Japanese Straightening Treatment
Unlike the Japanese Straightening Thermal Reconditioning System which thermally and chemically restructures the hair bonds to create permanent stick straight hair, the keratin procedures recondition the hair preventing frizz while allowing it to wave, curl, or be flat ironed straight. Hair gradually returns to its original state without the awkward growing out stage inherent to the Japanese hair straightening. This advantage becomes its disadvantage; the treatment is not permanent and lasts anywhere from 8 weeks to 4 months.


What's the difference between Brazilian Straightening Perm and chemical straightener?
A chemical straightener is a fairly harsh chemical treatment which creates a brilliant, perfectly straight result on the right type of hair. It breaks down the bonds of the hair and re forms them 'straight'. This treatment is great for strong, good condition hair but must never be used on chemically treated hair (hair that's been coloured). The hair is too fragile and normally results in breakage and a very dry result.

The Brazilian does not reform the bonds of the hair, but smooths over the surface for up to 4 months. The results should not be compared to a chemical straightener. Both have their unique benefits and are brilliant in their own right.