Health Benefits of Getting a Relaxing Deep Tissue Massage
Hi, Welcome to Lotus Spa Deep Tissue Massage in London website and into the world of relaxation, happiness, health and beauty. Here you will find information of massage and beauty services that we provide and also tips and recipes on beauty, health, and happy living. You are also welcome to contribute your story or experience in related topic. You will find the form on the bottom of every page. I'm sure my reader will appreciate your story contributions.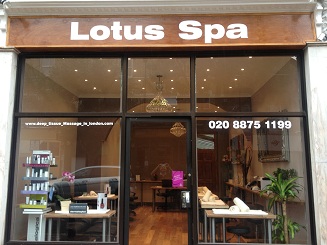 My name is Lei Yeow. I'm offering a wide range of massages to suit individual needs from relaxing Swedish Massage and Indian Head Massage to Deep, Strong, Traditional Indonesian Deep Tissue Massage, Traditional Thai Yoga Streching Massage to increase flexibility, and I also cater for mum to be with a relaxing Pregnancy Massage or Indonesian Deep Tissue Pregnancy massage to help relief back pain for carrying mums.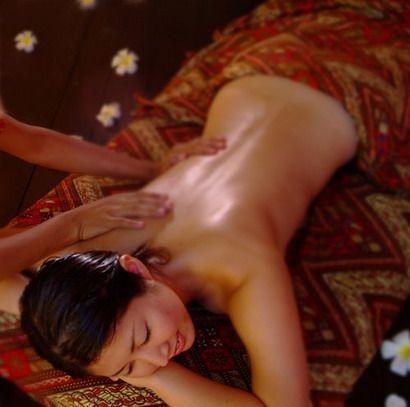 Lotus Spa a Health and Beauty Spa in Wandsworth is offering Dermalogica Facial, Dermalogica Body Treatment, Waxing, Jessica Manicure and Pedicure and St Tropez and Fake Bake Spray Tan. We also offer treatments for acne, pigmentation, sensitive skin, premature aging skin and sun damage skin.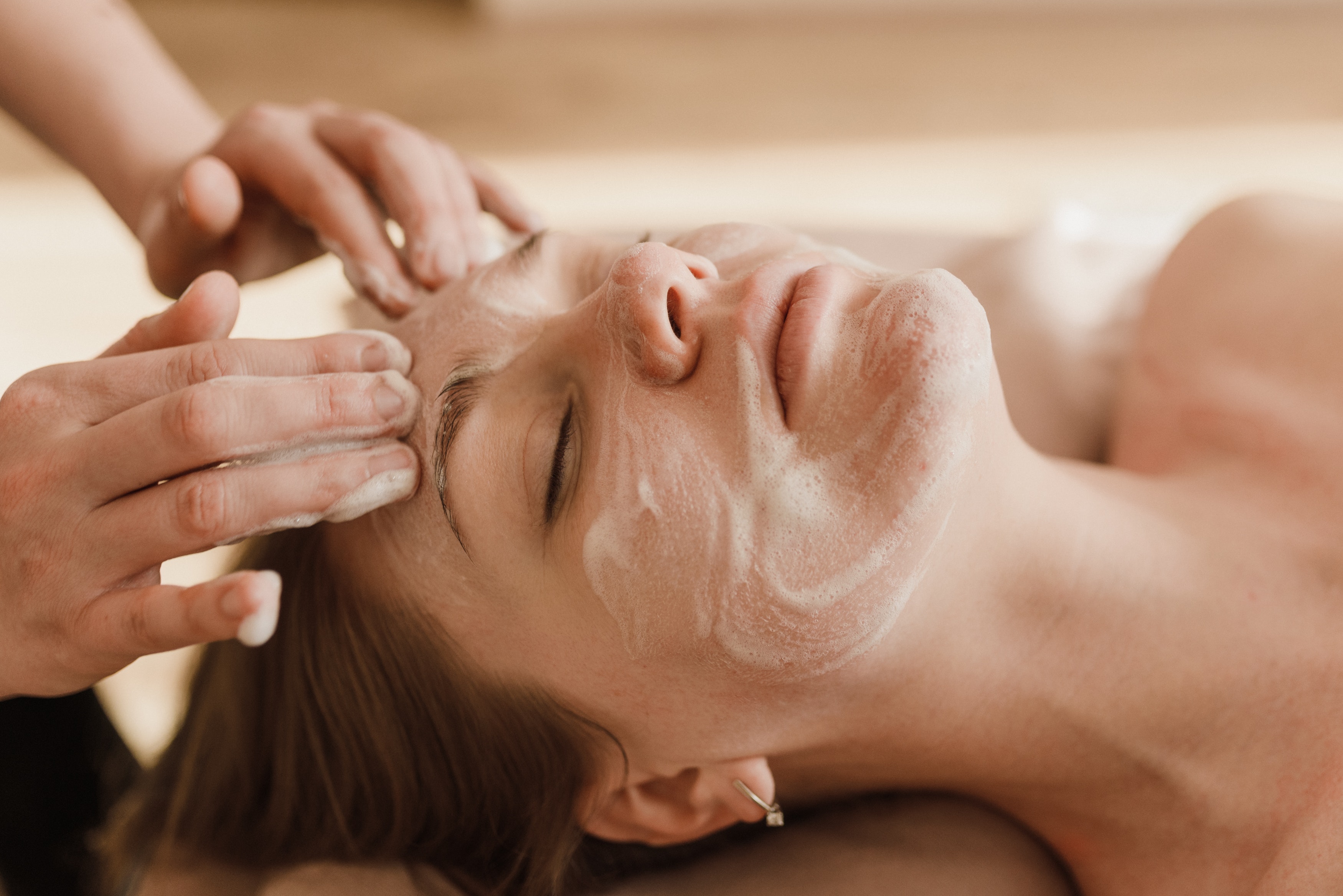 Treatments are carried out in a friendly, caring, unhurried, relaxing and tranquil environment. You are seen one-at-a-time by a us and on time. You will have our full undivided attention. And, we will only recommend massage and beauty treatments for you that we would have for ourselves. A consultation will be taken to find out your needs and a treatment recommendation will be done to tailor made for you circumstances either just for maintenance, or just relaxing, stress relief massage to deep tissue massage technique for sports injury or repetitive strain injury.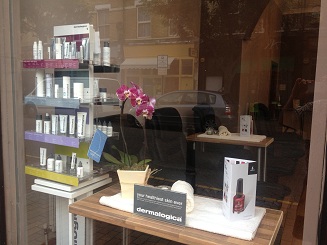 Massage can provide welcome relief from the symptoms of anxiety, tension, depression, insomnia, and stress, as well as back pain, headache, muscle pain and some forms of chronic pain.


Swedish Massage, Indian Head Massage, Pregnancy Massage and Indonesian Deep Tissue Massage are great to decreases stress level. Many of us find ourselves in a constant state of hyper-alertness as we try to respond to the stresses of day-to-day living. Massage acts directly on the nervous system, activating the opposite of the "fight or flight syndrome" that we are so familiar with.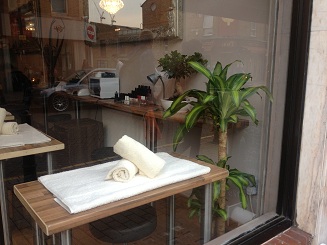 Indonesian Deep Tissue Massage and Traditional Thai Yoga massage are extremely great to relaxes painful and tight muscles. Massage stretches and kneads tight and painful muscles, gently separating individual fibres that may have become bound and knotted together.

Once your muscles are relaxed you may find that you can move more freely, breathe more deeply, making it more likely for your muscles to remain in their new-found flexible state.

Indonesian Deep Tissue Massage and Thai Yoga Massage improves joint mobility and health. Massage is great to increase range of motion in your joints by releasing muscle tension around them. In addition, circulation is also increased in the joints - actually stimulating the healthy production of the joint's natural lubrication.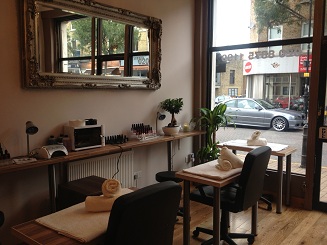 Indonesian Deep Tissue Massage, Thai Yoga Massage and Pregnancy Massage can relieve secondary pain that builds up around a primary source of pain which can even sometimes last longer than the original cause. Headaches brought about by tense shoulder and neck muscles, pain and tingling that travels down your leg as a result of tight low back muscles or arthritis are just a few examples.
Swedish Massage, Indian Head, Indonesian Deep Tissue Massage, Thai Yoga Deep Tissue Massage and Pregnancy massage increases vitality, energy and alertness. Swedish Massage Indonesian Deep Tissue massage, Thai Yoga Massage and Pregnancy Massage increase circulation throughout the body. This cleanses your body of waste products that can cause fatigue and soreness. Massage promotes restful sleep. Many people find that massage helps with accomplishing a full night's rest. Massage helps the body and mind relax, and it's a great way to end a hectic day.
Massage releases your natural endorphins that reduce pain and give feel-good factor. Is a great way to stimulate the parasympathetic nervous system and so lowering the pulse, slowing breathing and, in general, chilling you out.

By assisting in breaking down of scar tissue & adhesions and improved blood circulation massage speeds up the elimination of waste products which in effect promotes healing.

It can also benefit those suffering from PMT, menopausal symptoms, skin complaints and in respiratory ailments, as well as being useful in the treatment of depression and emotional traumas.

There are so many more benefits of massage and if you've never had a massage before, now is definitely the time to get one.

Once you show signs of improvement we will continue to work with you to keep harmony and balance already achieved. A regular treatment, depending on your timetable, will stop future stress accumulating.

We encourage you to have regular treatments to prevent illness and maintain a state of well being.

Remember, PREVENTION IS BETTER THAN CURE!!!

Our wide range of beauty treatments include Dermalogica Facial, Dermalogica Body Treatment, Waxing, Jessica Manicure and Pedicure,St Tropez and Fake Bake Spray Tan, Eye brows shape and tinting.


Lotus Spa is a beauty Spa in Wandsworth located in Old York Road, Wandsworth Town and it is within 3 miles radius of Putney, Earlsfield, Southfields, Wimbledon Park, Wimbledon, Battersea, Vauxhall, Clapham Junction, Clapham Common, Fulham, Chelsea, Kensington, South Kensington, Knightsbridge, Victoria, Pimlico, SW18, SW1, SW2, SW3, SW4, SW5, SW6, SW7, SW8, SW9, SW10, SW11, SW12, SW17, SW19.

We serve clients from the local Wandsworth Area, Wandsworth Town, Wandsworth Common, Putney, Earlsfield, Southfields, Wimbledon, Battersea, Vauxhall, Clapham, Clapham Junction, Clapham Common, Lavender Hill, Fulham, Chelsea, Kensington, South Kensington, Knightsbridge, Victoria, and Pimlico. Occasionally we have clients coming from North, South, East, West and Central London because the spa is very well connected via Tube, Train and Bus services. There are many buses pass by the area. Bus no 28, 37, 337, 39, 156, 87, 220 and 270 just to name a few. The nearest station to us is Wandsworth Town Station which is 3 minutes walk, Clapham Junction Station is about 15 to 20 minutes walk, Putney Tube station and Earlsfield Station. Other stations which are a bit further away are Fulham Broadway, Southfield and Wimbledon Park Station.


All our therapists are self employed and are passionate and committed to the highest ethical standard within the profession and will do our best to ensure your satisfaction.


Beauty salon offering High quality beauty treatment, dermalogica facial and body treatment, waxing and eyes lash and brows tinting, eyelash extension, gel nail extension, manicure and pedicure.
High Quality Dermalogica Facial Treatment is great for the skin. It make you feel great holisticaly and great for mind, body and spirit
Environ Facial
What is acne, problem and solution. What is the medications and treatment? Regimen that help solve your problem.
Effective Pigmentation Treatment with Dermalogica Facial Treatment and Products.
Effective Sun damage skin treatment with Facial Treatment and Dermalogica Products
Effective sensitive skin treatment with Dermalogica Facial Treatment and Dermalogica Products.
Highly effective Premature Ageing Skin treatment with Dermalogica Facial Treatment and products.
Dermalogica body treatment is the facial treatment for the body. It great for the skin also a great holistic relaxing treatment for the mind, body, spirit
Waxing salon in Wandsworth offering High quality, whole body, face, lip, chin, eyebrows, arm, bikini, Brazilian, Hollywood, leg, back, chest hair removal services at very reasonable price.
High Quality St Tropez Spray tan at very reasonable price in Wandsworth, Putney, Earlsfield, Southfield, Fulham, London
Quality Eye treatment, eyelash tint, eyebrow tint and eyebrow shape service at reasonable price in Wandsworth, Putney, Fulham, Earlsfield, Southfield, Clapham, London
Beauty Spa offering high quality eyelash extensions in Wandsworth, Putney, Battersea, Clapham, Southfields, Earlsfield, Wimbledon, Fulham, Chelsea, Victoria at very reasonable price.
Professional high quality manicure at reasonable price in a relaxing tranquil environment by our lovely girls
High quality OPI Nail Treatment, Manicure and pedicure service at a very reasonable price.
High quality gel manicure pedicure at a very reasonable price in a very nice environment by very experience beauty therapists.
Swedish Massage a form of relaxing and destressing massage
Indonesian Massage is a deep tissue massage technique that focuses on the deeper layers of muscle tissue. It aims to release back pain and shoulder pain. Relaxing,de-stress pain relief massage
Thai Massage a yoga style streching massage to help flexibility to relief body pain, back pain and shoulder pain.
Pregnancy massage for emotional support , provides relaxation by relieving joints pain, eases neck and back pain, helps to keep good posture help keep blood flowing to both the mother and the baby
Indian head massage a form of head massage to relief headaches, sinusitis, Temporo-Mandibular joint tension, migraine, eye strain and tension. Great for relaxation.
trigger points release by deep tissue massage in Wandsworth, Putney, Earlsfield, Southfield, Fulham, Chelsea, Battersea, London.
soft tissue release techniques you can do yourself, along with focused stretches for commonly tight musculature.
Leg stretch is very important to prevent and help ease chronic and acute lower back pain.
Psychotherapy for Depression, Anxiety, Sexual Difficulties, Relationships, Panic Attacks, Stress, Bereavement,Redundancy, Addiction.
More Resources, Recipe and Tips for a Happy, Health and Beauty lifestyle from other great web-sites.
Personal training for fitness, wellbeing and weight loss
nutritional therapy you increase your energy levels, enhance your physical and mental performance, boost your immunity immunity and decrease your risk of developing chronic illnesses.
BioSignature the first step to losing weight, keep the weighjt off, feel great and becoming healthy.
healthy food advice for a great healthy and happy long pain free life
Brazilian straightening perm for a smooth, soft, great condition, much easier to manage straight hair
Event of the month. I'll try to organise a get together event once every few months
Lotus Spa price list for massage, facial, body treatment, manicure, pedicure and spray tan
Buy a gift voucher for the special one on a special occasion.
Contact us for more information or to book for a massage or beauty treatment.