Physiotherapy
What is Physiotherapy?
Physiotherapy is a hands-on treatment for injuries and the prescription of rehabilitation exercises to help people overcome their pain and dysfunction.
Your initial physiotherapy appointment will normally be 30 minutes of consultation and 30 minutes of treatment. In that time you will be asked to explain your injury, how it happened, how long you have had it, and how it makes you feel. You will be asked to set some goals about what you want to achieve from your time spent with the therapist. Your therapist will also run through your past medical history finding out about any medical diagnoses or medicine that you take.
The therapist will carry out a physical examination looking at the affected area plus carry out an assessment of your posture and how you move to put together a treatment plan for you.
In the remaining time of your initial assessment and on subsequent treatment sessions they will carry out this treatment plan and also give you home exercises to do to either resolve your problem or to give you a management strategy to keep your symptoms under control.
Your therapist will endeavor to give you an accurate diagnosis and give you realistic expectations of how many treatments you will require. Most problems can be resolved within 4 to 6 treatment sessions. On occasion, your therapist may refer you to a consultant for a second opinion to verify the initial diagnosis and treatment plan.
Your therapist may also refer you to other healthcare professionals that they feel would be appropriate to help you. This may include Pilates instructors, massage therapists, nutritionists, women's health specialists, craniosacral therapists, or yoga instructors.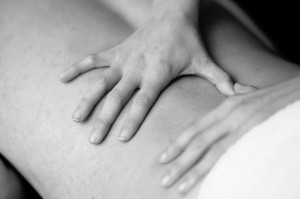 Some of the conditions physiotherapy successfully treat are:
Sports related muscle strains and ligament sprains

Post surgical rehab (ACL reconstruction for example)

Post fracture rehab

Achilles tendon pain

Running related knee pain and ITB syndrome

Plantar fascia pain

Low back pain

Neck pain

Sports related shoulder pain

Functional manual therapy and Deep Tissue Massage in motor organ injuries

Chronic back pain including C spine, Thoracic spine, L-S spine, Whiplash, disc problems, sciatica syndrome, piriformis muscle Syndrome, Sacroiliac joint pain, etc.

Shoulder (frozen shoulder, impingement Syndrome, disorders of the biomechanic of scapula etc.)

Elbow (tennis elbow, golf elbow)

Wrist (Carpal tunnel syndrome)-Strain injuries-Injuries post trauma, including fractures

Treatment Post orthopaedic operations (spinal surgery, shoulder surgery, knee(ACL) surgery, treatment post joint replacements-hip, knee)

Work related injuries-Sports injures/Sprains and Strains(ankle sprain)/Soft tissue injuries

Orthopaedic and musculoskeletal conditions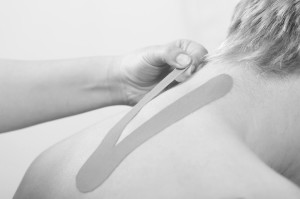 Please note we have a 24 hour cancellation policy. In order to avoid being invoiced for your treatment please give us more than 24 hours notice if you need to change or cancel an appointment.