Dermalogica Facial Treatment
For years, Dermalogica Facial treatment formulas have pioneered new standards for product performance and treatment. Using only the finest ingredients available, all Dermalogica products are non-comedogenic and contain no occlusive mineral oil or lanolin, no irritating artificial colours or fragrance and no drying S.D. alcohol.

These treatment are designed to suit individual skin after consultation and face mapping.
Price List


Dermalogica Prescriptive Facial (40 mins) - £45.00

Dermalogica Facial and Back Massage (55mins) - £60.00

Dermalogica Age Smart Facial (55mins) - £60.00
This treatment is designed to specifically treat and control skin aging, premature aging, signs of photoaging and sun damage skin. This treatment designed to help firm, smooth, nourish, regenerate, energize and promote healthier skin.

Dermalogica Age Smart Eye Rescue (25 mins) - £30.00
Design to firm, tone the eye area. This treatment helps diminish fine lines, reduce puffiness and soothe irritated tired eyes.
Dermalogica Lip Rejuvenation (25 mins) - £30.00 
Design to firm, tone the lip area. This treatment helps reduce fine lines around the lip area..
Add on to Facial Treatment
15 minutes eye treatment  - £15.00
15 minutes lip treatment  - £15.00


Dermalogica MediBac Clearing Treatment (55 mins)- £60.00
This treatment is the ultimate in acne management. It targets current breakouts while helping to prevent future breakout activity and promote healthy, consistently clear skin. 

Dermalogica Rehydrating Facial (55 mins) - £60.00


Chromawhite Facial (55mins) - £60.00 
This treatment helps to exfoliate dulling surface debris to improve surface clarity, helping to minimize the appearance of sun and age spots. It also regulates pigment production on the celullar level and provides all-over brightening and tonal balance...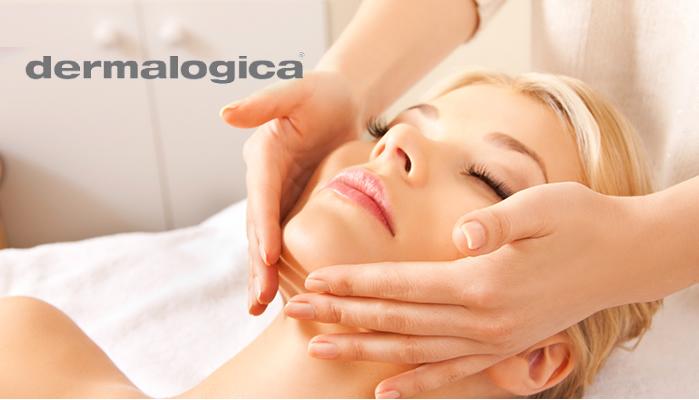 Book a relaxing Dermalogica facial today for a beautiful and glowing skin...
Just call 0208 875 1199 or Book Online...
We also have voucher available which are a great gift for the one you love...